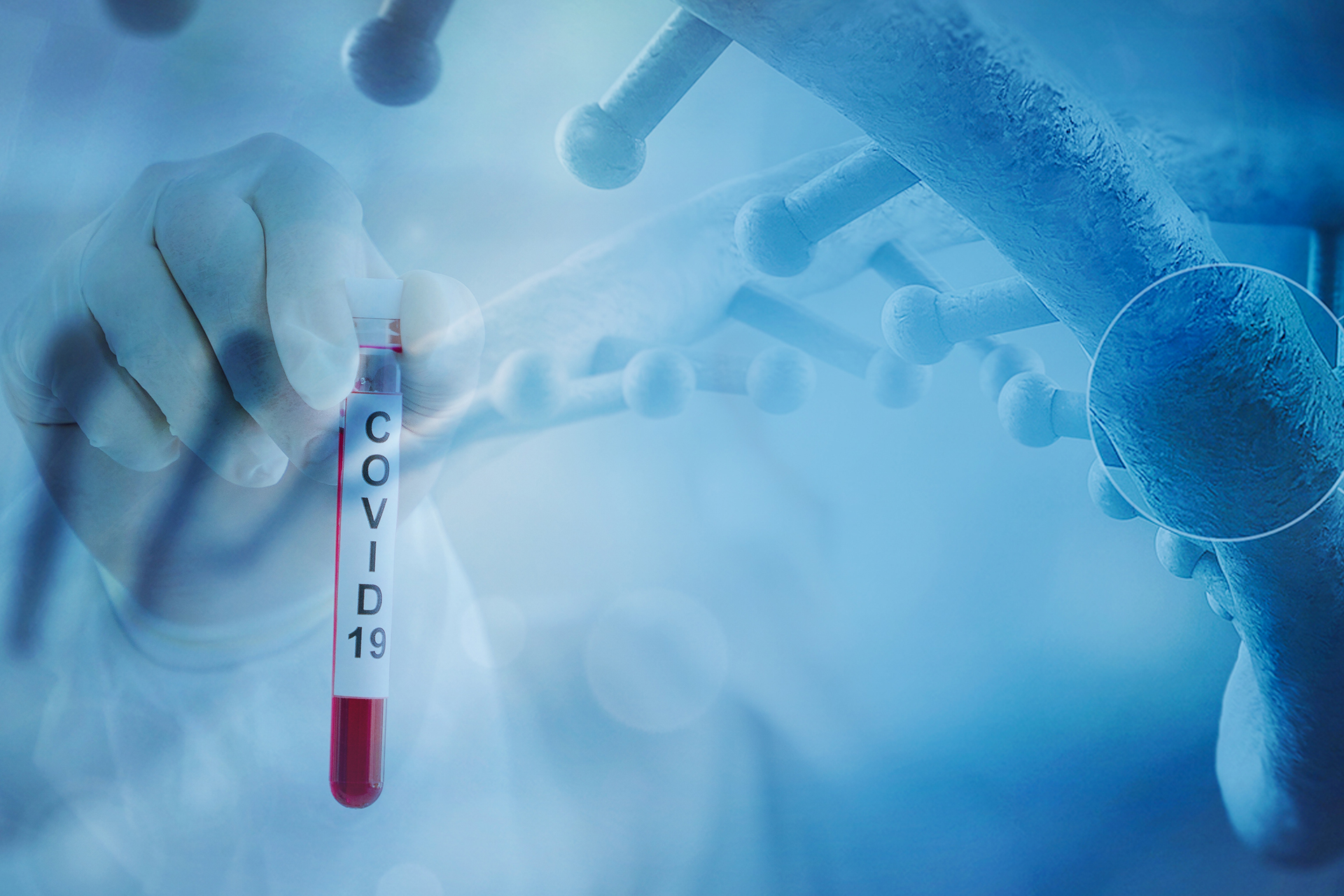 Continued positive news in the fight against COVID-19 continues with the publication of promising results of a clinical trial investigating newborn stem cells as a therapeutic intervention.
Despite the promise brought by FDA approval of multiple vaccines, daily COVID-19 hospitalizations and fatality reports act as a stark reminder of the need to rapidly develop additional therapeutic interventions. A recently completed clinical trial conducted by the University of Miami presents additional encouraging evidence that newborn stem cells from umbilical cord tissue may be a potent means to improve survival in the often-fatal setting of Acute Respiratory Distress Syndrome (ARDS) resulting from COVID-191.
As we now know, a critical determinant of the severity of complications resulting from COVID-19 is the manner and extent to which the body's immune system responds. In some patients, COVID-19 induces a hyper inflammatory and overactive immune response, resulting in what is known as a cytokine storm, leading to damage of the lung tissue. One potential way to address COVID-19 complications may be preventing or reducing the overabundance of inflammatory proteins in the pulmonary environment that contributes to sustained lung tissue damage and inhibition of respiratory function (for more on the inflammatory component of COVID-19 see our article.
Umbilical cord MSCs reported to be safe and potentially effective treatment of COVID-19 respiratory complications in FDA-approved clinical trial. 
This week, a team of researchers at the University of Miami published in Stem Cells Translational Medicine their findings from the first early stage (Phase 1/2a), double-blind randomized controlled trial evaluating the safety of intravenous administrations of MSCs, isolated from umbilical cord tissue in a cGMP compliant manner, in patients with ARDS resulting from COVID-191.
The study, which included 12 patients in the treatment group, found that two doses of clinically compliant umbilical cord tissue MSCs, administered three days apart, was safe with no reported adverse events attributed to the cells. While this result was consistent with previous clinical trial findings, the authors also report more rapid clinical recovery and a 91% patient survival at 30 days as compared to 42% in the 12-patient control group.
An examination of the levels of inflammatory markers and cytokines in the treatment and control group, which also had 12 patients, revealed the umbilical cord MSCs may exert the potential observed benefit by modulating the immune system and attenuating the cytokine storm. The study was small and the primary outcome was to establish safety of the approach, yet the drastic difference in patient survival between the treatment and control groups is striking, even in an exploratory analysis of efficacy.
Newborn stem cell therapy as a treatment for COVID-19 respiratory complications. 
The results reported by the team at the University of Miami speak to the potential that newborn stem cells from cord tissue hold for mitigating the damaging immune response that underlies severe respiratory complications resulting from COVID-19 and the group is initiating a larger, confirmatory clinical trial. While the difference in survival at one month reported in the study is dramatic, it is not the first study to report that cord tissue MSCs may improve survival rates in severe COVID-19 patients. A controlled, open-label pilot trial in China reported reduced mortality at 28-days, a more rapid return of immune cells to normal levels, and decrease in two key inflammatory factors in patients treated with clinical-grade MSCs from umbilical cord tissue as compared to the control group2. Other small clinical trials and pilot studies exploring the use of umbilical cord MSCs in COVID-19 patients likewise report encouraging results3,4.
We are confident that our efforts will further contribute to this important body of clinical evidence. Through CBR's partnership with NantKwest, Inc, we seek to evaluate in an FDA-approved clinical trial, treating COVID-19 patients with severe respiratory complications with clinically compliant MSCs provided by CBR and further expanded in a proprietary bioreactor by NantKwest prior to administration.
Citations
Lanzoni, G, Linetsky, E, Correa, D, et al. Umbilical cord mesenchymal stem cells for COVID‐19 acute respiratory distress syndrome: A double‐blind, phase 1/2a, randomized controlled trial. STEM CELLS Transl Med. 2021; 1– 14. https://doi.org/10.1002/sctm.20-0472
Shu L, Niu C, Li R, et al. Treatment of severe COVID-19 with human umbilical cord mesenchymal stem cells. Stem Cell Res Ther. 2020;11(1):361.
Liang, B., Chen, J., Li, T, et al Clinical remission of a critically ill COVID-19 patient treated by human umbilical cord mesenchymal stem cells. ChinaXiv. 2020 Advance online publication.
Zhang Y, Ding J, Ren S, et al. Intravenous infusion of human umbilical cord Wharton's jelly-derived mesenchymal stem cells as a potential treatment for patients with COVID-19 pneumonia. Stem Cell Res Ther. 2020 May 27; 11(1):207.